AUTUMN PROMO: E-BIKE & WINE TASTING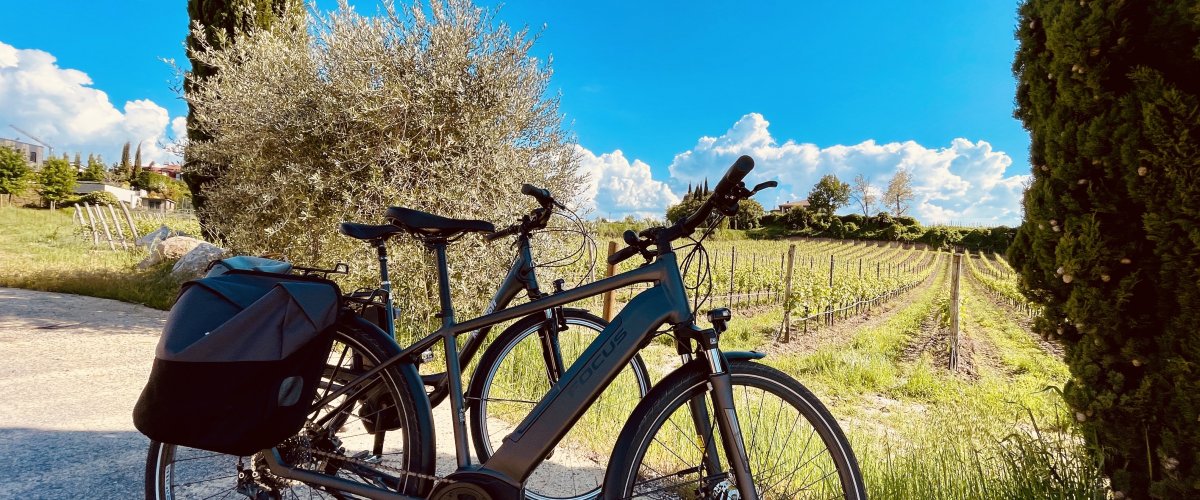 From 42 € per person, per night!
Autumn All-Inclusive Super Promotion, which includes:
- 2 nights in a "two-bedrooms Apartment Standard Country"
- 1 day E-bike
- 1 Basic tasting tour in the Ottella Winery
- Offered aperitif and 10% discounted dinner at the beautiful Raffilù Restaurant or Vecchio Mulino Beach
- Discounted Gardaland Tickets
Prices (Total price for 2 nights - tourist tax excluded):
4 People: 400 €
5 People: 450 €
6 People: 500 €
NB - Offer valid every day from 25/09 - to 21/12, except Saturdays and 1st November
Extra:
• Wonderful 4-hour Bike Tour with Bike Experience Expert Guide, starting from 25
Euros per person (depending on how many people attending).
• Upgrade of the visit to the cellar. We offer the basic tasting "radici", but for those who
want to, they can buy the most advanced and complete tours with
extra charge.
Offer subject to availability change